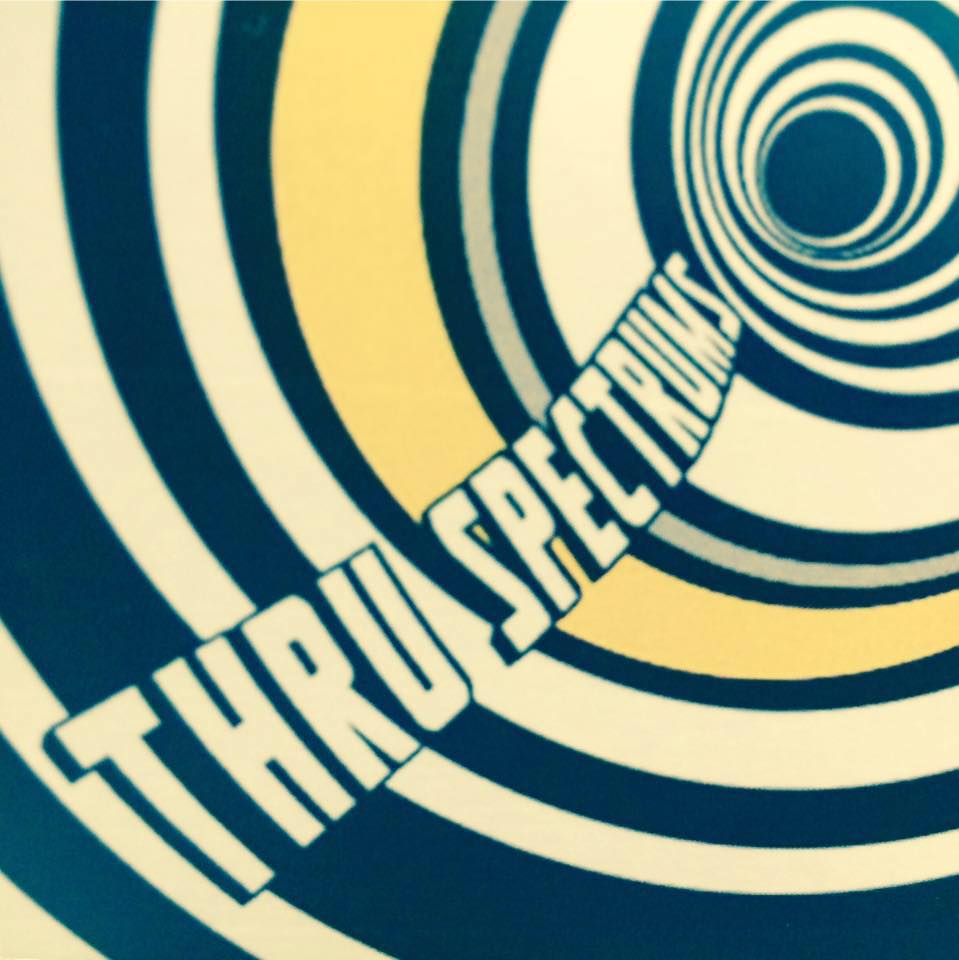 Thru Spectrums
Like many of its funky antecedents from New Orleans to New Haven, Thru Spectrums is a family affair. Fronted by the brother/sister duo of guitarist Joe Massa and lead vocalist Amanda Massa, the progressive funk/rock ensemble is rounded out by chosen family from the central New York music scene: the greasy rhythm section of Dan Collins (drums/vocals) and Sterling Clarke (bass), the vintage organ, piano, and synthesizer textures of Samuel B. Lupowitz (keyboards/vocals), and the punchy horn section of Alec Staples (saxophone) and Amanda's husband, Bob McMahon (trumpet).
Since its founding in 2009, Thru Spectrums has evolved from a stripped-down four-piece to its current formidable incarnation, playing gig after gig across the state. The fruits of the family band's labors manifested last May, with the release of their third album, Process.
"It really feels like we're turning a corner," says founding member Joe Massa. "The momentum we've been building, and everyone's individual efforts to make the band stronger... we're becoming the band I've envisioned since starting this thing."
While Thru Spectrums loves to unleash familiar numbers by Amy Winehouse, Jimi Hendrix, Fiona Apple, Bruno Mars, and other influential artists, this band emphasizes original music with twists and turns, peaks and valleys, and grooves for days. The genre-bending journey of Process will take the listener through Steely Dan-esque groove rock ("To the Daylight," "What You Say"), 1960s soul ("Juniper in Spring"), Stevie Wonder-inspired ballads ("Long Lost"), and Parliament party-funk (the nine-minute opus "Social Misfit"). Along with proudly unveiling the new recording, the band has also been honing their live show relentlessly as the Thru Spectrums star continues to rise.
Keep an eye out for Thru Spectrums bringing their unique brand of funk to a bar, park, or auditorium near you. They think you'll enjoy: "The music," says drummer Collins, "speaks for itself."

Fall Creek Brass Band
In their inexhaustible effort to get the world up and shaking that groove thing, the Fall Creek Brass Band plays a wide variety of dance music from traditional New Orleans tunes to funk, hip-hop to rock and roll. Fall Creek can also be heard on their latest album, Prime Time.